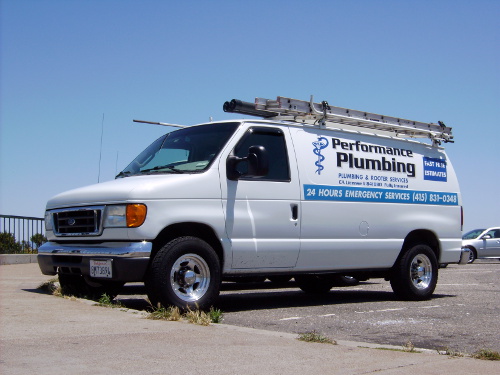 Sewer & Drain Repair
Performance Plumbing are the all around experts for sewer repairs and water main repairs, Whether it's an upgrade, replacement or sewer repairs, we are an industry standard with half a century of experience on our side. Our sewer repairs are done in a cost effective and timely manner and we specialize in emergency sewer repairs around the clock from 4pm to 4am, because sewer repair issues often strike after normal business hours and our clients can't afford to wait.
We are well respected in the San Francisco Bay Area and are known for our friendly, knowledgeable staff and superior customer service. We know the ins and outs of local codes for sewer repairs and technicalities unique to the San Francisco Bay Area which leads to faster and better sewer repair with no unpleasant surprises or delays. If a sewer repair is needed don't hesitate to give our staff a call and we will dispatch a fully equipped service truck to the location of your sewer repair as soon as possible.
Our previous clients have a lot to say about how well their sewer repairs and water main issues were dealt with and our positive reputation has been hard earned. We are fully insured, bonded and licensed and our company recognizes how important our sewer repairs and water main work are to the future safety of our clients.
All of our sewer repairs are 100% guaranteed because we believe in putting our money where our mouth is. So rest easy and let us take care of your sewer repairs. Call us today at 415 831 0348 or 650 583 3311, any time of day or night or visit our online form. We look forward to serving you!
Drain Repairs
No matter the type of plumbing system, drains are at the heart of making it work and if the plumbing stops working it's probably because the system needs drain repairs. If drain repairs are suddenly needed this is more than a mere inconvenience. Drain repairs require the proper tools for the job and when these tools are in hand drain repairs can become a fairly simple process. The first and perhaps best tool for fixing clogged drains is the plunger. Most people think that plungers are exclusively used for toilets but this is actually not the case. They may be used for showers, sinks, bathtubs and basically any other drain repairs where the proper suction may be introduced.
Drain repairs are fairly commonplace because few people really think about the health of their drains and pipes. They are easy to forget about because the systems themselves are out of plain view. This lack of attention and care eventually catches up to everybody and that why everyone should have a working understanding of drain repairs and a plan for when the inevitable strikes.
Many pipes in the sewer system have backup prevention units but these don't always do the job due to age, corrosion, cracking or other breakage or simple collapse. A lot of things can cause pipe damage like old materials, blockages and clogs, bellying which is when toilet paper and debris gather in the pipe or tree roots looking for water.
Whatever the cause, knowing basic techniques for drain repairs is essential.