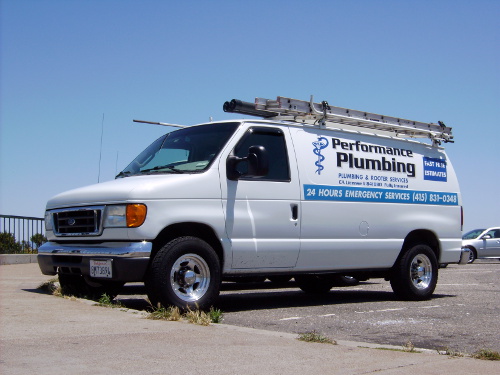 ABOUT US
Performance Plumbing is a team of fully licensed plumbing experts with a passion for perfecting plumbing for households and offices across the San Francisco Bay Area. We realize most people don't think of plumbing as a glorious or a particularly interesting endeavor, but for us it's the craft that we've dedicated a large part of our lives towards perfecting. We're proud to say that we've got plumbing services down to an art, drawing upon more than 13 years of combined experience and countless past jobs to provide the most efficient and effective planning, installations, repairs and maintenance for pretty much any plumbing scenario.
Through our high level of performance, we're proud to have earned top praise from residents and companies across the San Francisco Bay Area, as well as being a member in good standing with the Better Business Bureau. We realize that our success depends solely on the satisfaction of our customers, which is precisely why our ultimate goal is to make sure you are 100% completely satisfied whenever we perform work for you. We're never afraid to go the extra mile for our customers, and will always patiently explain the details behind your plumbing issues and the solutions we propose, as well as answer any questions you may have. When we take a job, we don't want to simply show up and grab a quick paycheck – we're here as a member of your community to see that you're taken care of through your entire plumbing situation so that you can live your life happily concentrated on things that are more important to you. As your neighbors, we're here for you 24 hours a day, 7 days a week and you can count on us for any plumbing job.
Going hand-in-hand with our hard work ethic, we also pride ourselves on providing honest, transparent services. We'll thoroughly outline all of the costs involved in our plumbing proposal so that you know exactly what service costs are involved without any surprises. Our customers are typically always happy to see that we keep our prices very reasonable and always competitive with market rates for plumbing services. We're also here to give you the most thorough advice on any problem you need solved or project you're working on. Whether you're working on simple kitchen remodeling or a cutting-edge green water recycling system, no job is too big or too small for our experienced team. We cover a wide range of services from water heater installation to emergency toilet repair and unclogging blocked pipelines.
We hope that our website has helped explain our mission and philosophies to you, and as your proud neighbors we invite you to call us or drop by for a visit anytime. In addition to the City of San Francisco and San Francisco County, we also serve San Mateo County, Marin County, and various other locations. Be sure to give us a call no matter where you live, as we cover a number of areas within the Bay Area.
WHAT PEOPLE SAY
I had a leaky faucet and called them to schedule an appointment. The lady on the phone was very nice and courteous and was able to book me an appointment that same day. One of their plumbers Vlad came by and he is just a super awesome cool dude. He knew exactly what was wrong and fixed it like a pro. The whole thing cost me $83 and my faucet has not leaked since!